Skip to Content
ATL Laredo is proud to offer HawkEye Elite® Wheel Alignments
While many people focus on repairing and maintaining items under the hood, it is just as important to maintain the parts under your car such as its tires and alignment. When your vehicles alignment is off, driving safely or even in a straight line is hindered significantly. If you feel a vibration when driving or notice your car pulling to one side, your alignment is most likely to blame. The ASE Certified technicians at ATL Laredo can realign your car to ensure you and your family is safe and your cars life is extended.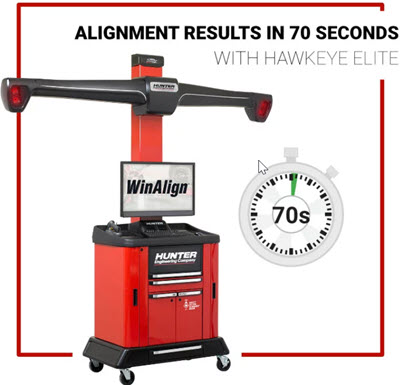 HawkEye Elite® is the most powerful wheel alignment equipment on the market today
Using four precision cameras to measure precisely each wheel using Hunter's patented QuickGrip® adaptors getting you in and back out on your day faster than other shops.
When you bring your car to ATL Laredo for your wheel alignment, your car can receive:
A free alignment check.
An inspection of its suspension and steering system.
A tire alignment reading via sensors placed on its alignment rack.
Adjusted camber, caster, and toe angles according to the car's manufacturer's specs.
Please call our team of auto repair professionals to schedule an alignment appointment today at (956) 441-1741.
Drive in for a Free Estimate Today!