Skip to Content
Expert Brake Repair in Laredo, TX
Your car's brakes are what keep you and your family safe. It's imperative to make sure they're always running optimally. Brake repair and replacement are among the most common types of auto services performed during your vehicle's lifespan. For expert brake service in Laredo, TX and surrounding areas, we've got you covered. Bring your car or truck to ATL Laredo today!
Keeping your brakes well-maintained plays a pivotal role in regular driving and emergency stops. Our technicians conduct brake pad replacement and change calipers and rotors if needed. If you hear squeaking noises, notice strange smells during braking, or feel you're not stopping as soon as you should be, your brakes may need repair. Visit ATL Laredo for expert service.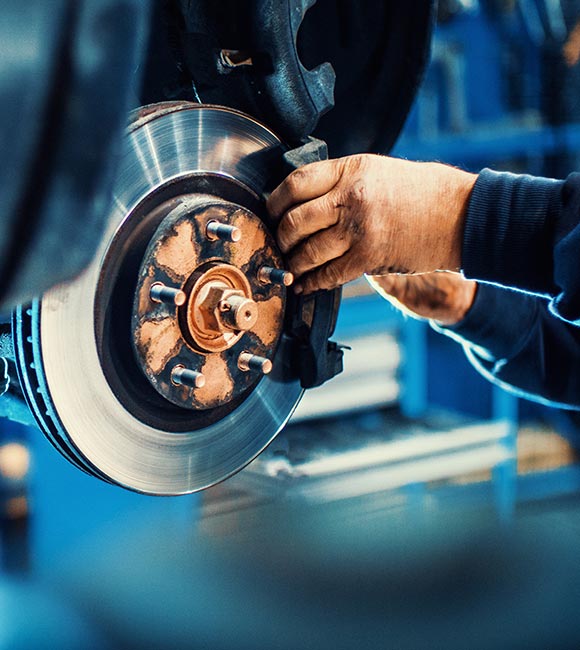 How Do I Know My Brakes Need Service?
Because safety comes first, you should plan to inspect and possibly replace your brakes every 25,000-45,000 miles for regular-sized vehicles and every 20,000-30,000 for larger trucks. It is important to make note of the last time your brakes were checked, as you may not notice an immediate issue until it's too late. Some of the many signs that it is time to have your brakes checked include:
Your car drifts to either the left or the right side of the road
You hear unusual noises coming from your brakes
Your brake warning light is lit up on your dashboard
Your brakes grab or squeal
Your brake pedal rests really low or become difficult to press when driving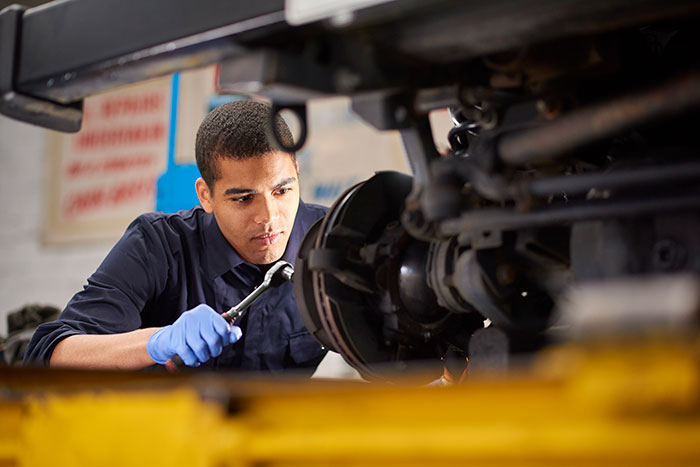 Laredo's Trusted Brake Repair Specialists
At the first sign of your brakes showing wear, it is a good idea to bring your vehicle into ATL Laredo. The sooner we're able to inspect and repair your brakes, the less likely they are to malfunction.
Our expert mechanics have years of experience recognizing problems with brakes. Reach out to us for any brake-related issues you may be experiencing. We're here for you. If we don't find an issue, it's on us! With our free estimate program, we only charge you for the work we complete. Contact us today for expert brake service in Laredo, TX!
Drive in for a Free Estimate Today!