Skip to Content
Transmission and Clutch Repair
Professional Transmission and Clutch Repair in Laredo, TX
ATL Laredo has the experience and expertise to provide top-notch transmission and clutch repair for both manual and automatic vehicles. We are proud to serve Laredo drivers and keep them safe on the road. We understand the connection that manual drivers have to their vehicles, which is why we take special care to maintain and repair your clutch, flywheel, and shafts. If you notice that shifting gears has become more difficult than usual, bring your car into ATL Laredo. Take advantage of our free estimates on transmission and clutch repairs for all makes and models of domestic and foreign vehicles.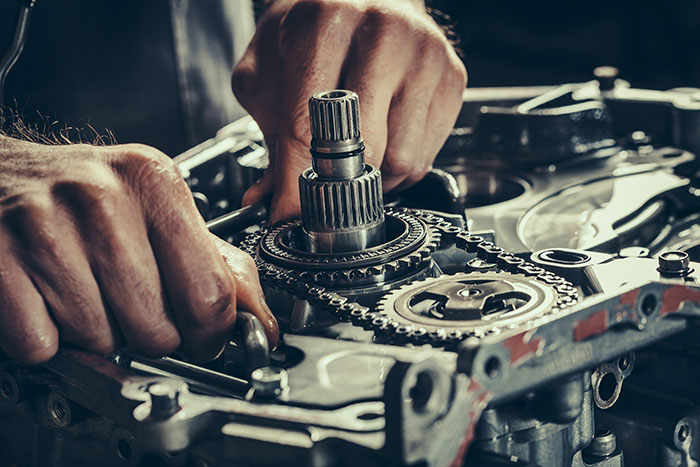 Expert Routine Maintenance During our Service Check
During our exclusive transmission inspection service, we check all parts of your transmission to find where the problem lies. Transmission repairs can be the most extensive and expensive services for vehicles. Keeping your transmission regularly-maintained will help to avoid catastrophic failures, resulting in costly fixes. Our technicians are veterans in diagnosing and working on transmissions of both domestic and foreign cars. When it comes to transmissions, there are many moving parts that can lead to failure. We look for gear engagements, stalls, performance, slips, vibrations, unusual noises, and irregular gear shifts.
Free Estimates on Transmission Issues
Your car's transmission is responsible for shifting gears and delivering power from the engine to the wheels. Because of this, it's vital to get transmission issues looked at right away.
Our dedicated team of expert technicians has years of experience in transmission and clutch repair. We can fix anything from sealing problems to structural issues. We have seen and addressed all sorts of routine and complex transmission issues in our ATL Laredo shop.
If you have noticed any issues, such as slipping gears, difficult shifting, leaking fluids, or a bumpy ride, you may have a problem with your transmission. Contact us today to schedule an appointment or request a free transmission repair estimate.
Drive in for a Free Estimate Today!