Skip to Content
Full-Service Tune-Ups for Laredo, TX Drivers
Car routine maintenance is the best way to ensure your vehicle is functioning as it should be. Preventative work not only helps you avoid breakdowns but also extends your vehicle's life.
If you could benefit from a tune-up in the Laredo area, bring your car to ATL Laredo. Committed to your safety and the overall health of your vehicle, we have decades of experience to provide you with diligent auto repairs and inspections at an affordable price.
What Does an ATL Laredo Tune-Up Include?
ATL Laredo provides in-depth tune-ups for all makes and models of foreign and domestic vehicles. Our technicians run through a comprehensive checklist of components to ensure everything is running as it should. We monitor, inspect and replace (when necessary) all of the following during a tune-up at our shop:
Computerized engine systems
Spark plugs
Emissions
Rotors
Distributors
Timing belts
Air filters
Fuel injectors
Ignitions
Batteries
Vital fluids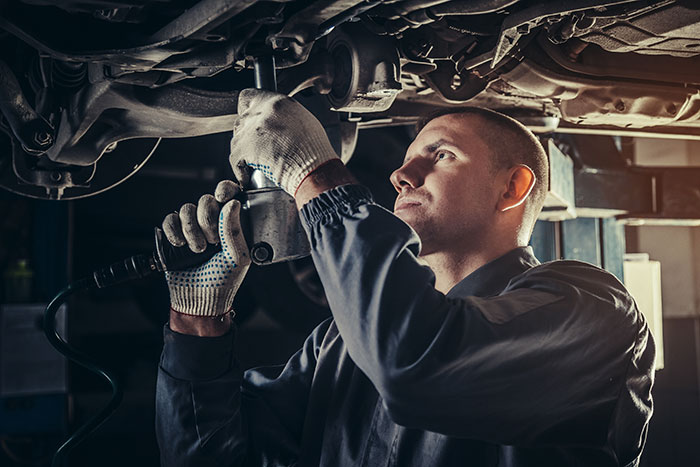 How Can I Tell It's Time for a Tune-Up?
Whether you're noticing minor issues with your vehicle or it's been a long time since your last truck or car tune-up, you may be long overdue for one. Another reason you would want to take your vehicle in is before starting a long road trip. Don't get caught stranded with a broken-down car when you could have had it looked at before you departed. Here are some warning signs you shouldn't ignore:
Your vehicle has difficulty starting.
You have a flashing engine light.
You've noticed stalling or knocking issues.
Your car emits strange noises when idling.
You've observed a loss in your fuel economy.
You've experienced power and responsiveness issues.
Schedule Your Next Tune-Up at ATL Laredo
Call ATL Laredo today to schedule your next tune-up in Laredo, TX. It is a good practice to follow your vehicle's manufacturer maintenance guidelines of having tune-ups at about every 40,000 miles. Safety is always our biggest concern. You can trust our team to handle your tune-up with the focus it deserves!
Drive in for a Free Estimate Today!