Skip to Content
RELIABLE TOTAL ENGINE SERVICES IN LAREDO, TX
Your engine is the heart of your vehicle, doing the most work to keep everything running. It requires routine maintenance and care to keep your car running smoothly. The condition of your engine impacts the overall operation of your vehicle. The expert technicians at ATL Laredo have years of experience working on engines of all makes and models of vehicles, foreign and domestic.
Before we start any work, we'll conduct an in-depth inspection of your car's engine to pinpoint the issue needing repairs. Whether you're in for a routine engine tune-up or need emergency head gasket repair, we're here for you. After your free estimate, we'll get to work to get you back on the road as fast as possible. Contact us to schedule an appointment.
Our Vast Knowledge of Car and Truck Engines
Your car's engine is responsible for many functions. So, it has a lot of moving parts. Mobile components wear down quicker than static ones. ATL Laredo technicians are knowledgeable in total engine services. Our engine repair shop specializes in fixing:
Canister filter
Crankcase – ventilation and filter
Crankcase vent filter
Distributor
Piston replacement
Valve timing
Cylinder head inspection
Electronic diagnostics
Engine sensors
Emissions control system
Fuel pump
Ignition system
Ignition wires
Oil change
Oil filter
Spark plugs
And more!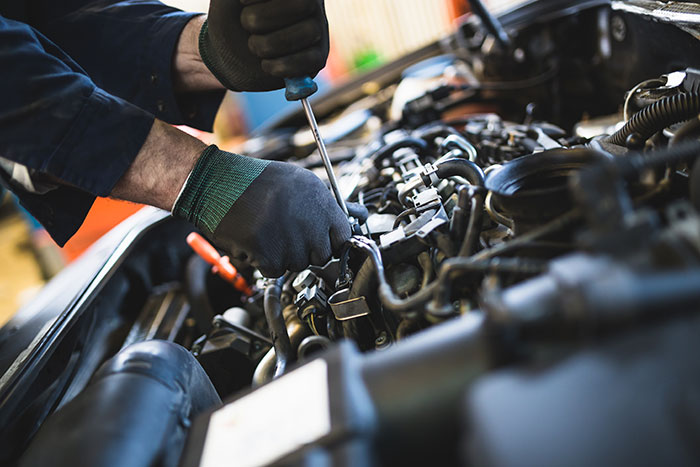 Stay on Top of Your Car's Engine Maintenance
Engine issues are best addressed in their infancy before they grow into emergencies, causing your car to seize up and break down. Additionally, your vehicle performance can decline significantly due to a cylinder not firing, a spark plug shortage, or any other issue. Avoid serious complications and all the hassle that comes with them.
Drive in or contact ATL Laredo today to discuss and resolve your engine repair needs. If your check engine light is on or your car has been making strange sounds during start-up or acceleration, don't wait. Bring it in right away for a free estimate.
Drive in for a Free Estimate Today!