Skip to Content
Air Conditioning and Heating Repair in Laredo, TX
Texas summers can leave your truck or car scorching hot. Don't be caught without a working air conditioner this summer. If you are having air conditioning and heating troubles that make your drive uncomfortable, let the ATL Laredo specialists take care of it. Your safety and comfort are our top priority. You can count on us for routine maintenance, replacements, and repair. We offer free estimates in our shop, so come on by and stay cool.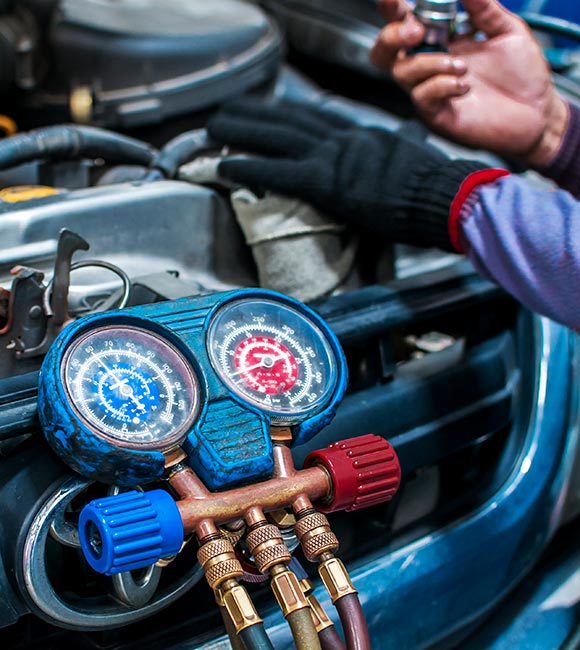 Signs Your AC/Heating are Malfunctioning
While it may seem obvious when your heating or air conditioning are malfunctioning, some issues are more in-depth than just lack of cold or hot air. Here is a short list of problems to take note of:
Weak airflow: This is a sign your system can be running on low efficiency and might need maintenance or replacement.
Noticeable moisture around your compressor: Air conditioning may not be your only issue. Bring your vehicle in immediately for a full inspection.
Strange odors coming from your vents: Odors coming from the vents can indicate a leak that can cause further trouble if left unchecked.
The ATL Laredo Promise of Service
Our licensed and trained team will take care to thoroughly inspect your vehicle, noting any repairs or services that your car may need before providing you with a free estimate. Throughout this inspection, we check components such as compressors, belts, thermal expansion valves, condensers, and levels of refrigerant solutions. Only then we will be able to locate the problem and offer solutions. While routine maintenance is the best way to keep your AC system working optimally, we understand that some things happen. Whether you're in to get a simple check or need an emergency repair, we're Laredo's premier garage. Bring your truck or car in today for a free estimate. We'll keep you cool for longer.
Drive in for a Free Estimate Today!